Suzie from puppy till working dog.
This is Suzie, and you can follow her progress from puppy till working dog!

Since last week we have a new puppy. Her name is Suzie and she is a crossbreed Dutch Shepherd / Malinois and comes from good working lines. Suzie is now 8 weeks old. We will train Suzie for all different disciplines. Obedience exercises, tracking, detection work, bite work and a lot more!

Suzie will therefore be fully trained in our training system and follow our training program from puppy till working dog. This time we just do it a little bit differently. We give everyone the chance to watch the training progression of Suzie. Every week we will post a video on our Facebook page where you can see the progress of the training.

But we do even more! Through our Online Training School, you have the opportunity to see everything about Suzie's trainings! In the training school we will post videos, photos and texts several times a week in which you can keep track of everything and can follow Suzie's progress from puppy till working dog.

We will not only show the training, but also things like socializing, playing with other dogs, cleanliness and of course how to deal with unwanted behavior. In this way you really get to see how we train our puppies and prepare them for practical work as a working dog.

The updates will be conveniently arranged and supplemented per week. As soon as there are new updates, we will send a notification about this. Do you have questions about her training progress? Then you can ask them here 24/7!

You can find all the updates about Suzie here: https://community.dogtrainingdickstaal.com/resources/suzi-from-puppy-till-working-dog
Sander, this is excellent!  We might be getting a new puppy soon, so this is also very timely.  Thanks to you and your dad for such quality instruction.
in reply to @travistebbe: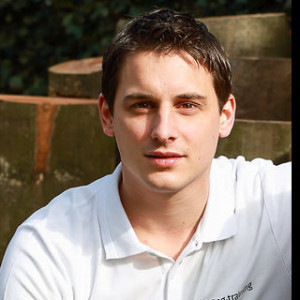 Sander Staal
Hi Travis,
Thank you!:-). Hopefully it is very helpful for you and all the people here!
5 months ago
Reply
Wonderful idea to see your method from the very start. I love the positive approach and I will definitely use this in the future. Thank you!
We all have new things to learn
very good.
An excellent start seeing Suzie from day one is very important to see how quickly she understands whats required. Positive from the start.
Aloha Suzie!
We look forward to learning all we can from your training!
Join the conversation
| | |
| --- | --- |
| Topic started | 17 June 2019 at 23:15 |
| Reader count | 51 |
| Comment count | 7 |